What You Need to Know About Personal Injury Laws in New Jersey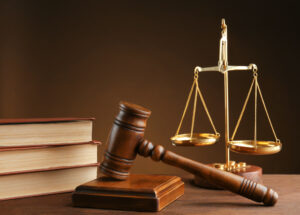 If you are hurt in an accident, you may be eligible to pursue a personal injury case with the help of an experienced attorney. Identifying an attorney who has practiced in this field for years and who can guide you through whether or not your case is still eligible for representation is extremely important. You might feel as though you're in over your head because you are coping with catastrophic injuries and unsure of your next steps.
New Jersey Accidents
This is the case with most people who have suffered serious injuries in an accident caused by someone else's negligence. You need to understand the New Jersey personal injury statute of limitations as well as shared fault roles. There are strict time limits in place for you to be able to pursue a personal injury claim. There are different deadlines based on the type of case that you are requesting the defendant to be responsible for. There is a two-year window for personal injury cases in the state of New Jersey.
This means that two years beyond the date of the accident or the discovery of your injuries, you must bring your lawsuit. If you fail to do so before this window closes, you may be barred from forever bringing a legal claim as a result of this injury. Another thing you need to know about personal injury law in New Jersey has to do with shared fault. The individual who you're trying to hold responsible for your injuries may allege that you are at least partially to blame.
Schedule a Consultation With a New Jersey Personal Injury Lawyer
If you do have some level of liability for the accident itself, this can end up reducing the amount of compensation you may otherwise be entitled to receive. New Jersey follows what is known as modified comparative negligence rule. If your personal injury lawsuit does proceed to litigation, if you are found to be at a percentage at fault for the accident, your ability to recover compensation will accordingly be reduced by that percentage amount. This is why you need to hire an experienced personal injury lawyer and one who is thoroughly prepared to protect you.
Visit our website today to learn more about how we can help.
The articles on this blog are for informative purposes only and are no substitute for legal advice or an attorney-client relationship. If you are seeking legal advice, please contact our law firm directly.